JAZZ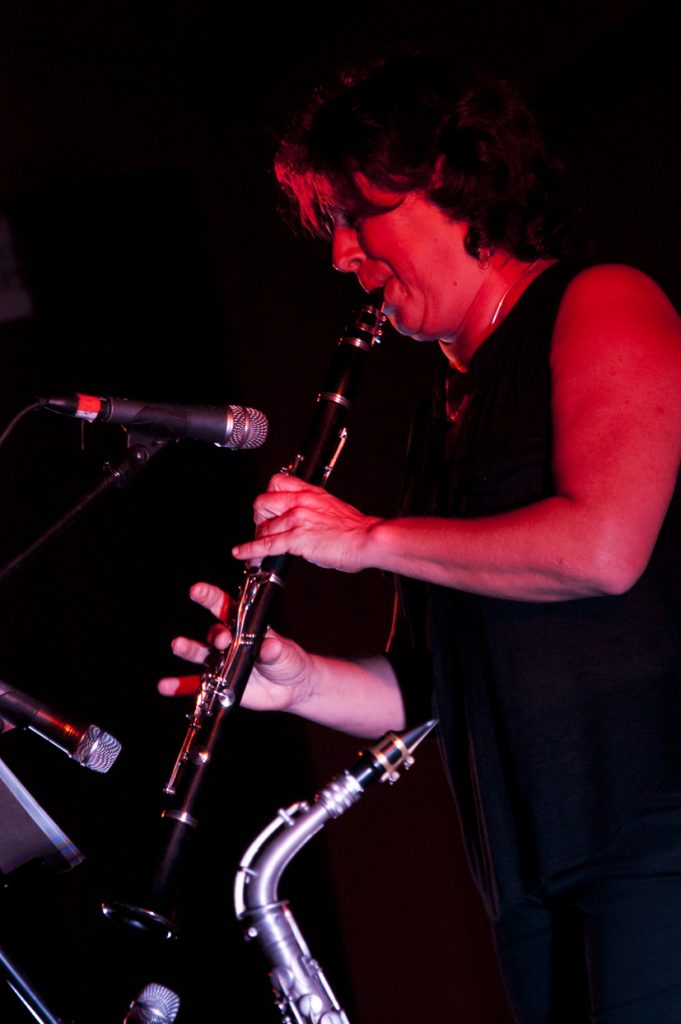 Since her childhood in California, Jazz has attracted her and when she started playing it on the clarinet, she rejoiced in playing jazz standards as well as more avant-garde contemporary jazz, composing and experimenting all possible forms of improvisations. With the groups Hatshepsut and Culture Collision, she played and toured in Germany and Lithuania, and with other groups she opened for great jazz artists in Festival Jazz Valley and Banlieues Blues). 
In Mexico, the jazz scene was less "avant garde" in 1998, when she arrived so she played first main stream jazz, in various blues projects and latin jazz, before developing her own project Jazz Studio, further called Nathalie Braux Jazz Project playing her own compositions in local venues and various jazz festivals in México, recorded her album (Analogies (2006) of original compositions. She also experimented as a guest of larger groups like the Salomon Maawad nonet in San Miguel de Allende, and the big band: Gil Cervantes Jazz Orchestra.
Read More
WORLD MUSIC AND KLEZMER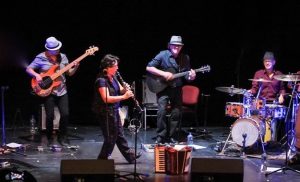 She has played in world music bands mainly oriented on some Eastern Europe traditions and discovered klezmer music in the early 90's through the recordings of Giora Feidman. She played this music in Paris and found the right musicians to start her klezmer group Sherele in 2007 in Guadalajara, Mexico, with which she has toured in Mexico and played at the Millennium Stage in the Kennedy Center in 2010. 
Sherele has recorded 3 CDs, is part of 2 compilations (Putumayo: Jazz Around the World and Cappuccino vol.10, Spain).
Read More
WORK WITH SINGERS AND SHOWS
SINGERS
•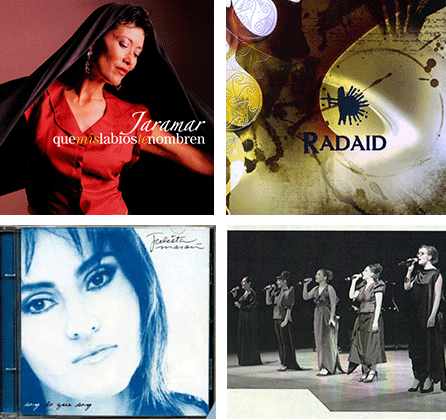 She recorded for Gabriela Barranéchea, Kurt Maloo (video clip of End of a Season), Gilles Elbaz (1997-98), Leo Marín, Julieta Marón, Oscar Fuentes, Martín Valverde, Omar Esau, Giovanna Piazza, Ricardo Rodríguez Zanate, Liliana Jalili, Ana Ferper. 
•  With singer and multidisciplinary artist Jaramar she also played numerous concerts, toured (2002-2007 and 2013-2015) and was part of a residence with Soledonna, corsican female polyphony, in Lagos de Moreno, Mexico.
•  Thanks to her closeness with the Alliance française of Guadalajara, she coordinated twice the French Song Contest (2012 and 2013).
Read More